By: Elevate Content Team, April 22 2022
---
We are excited to announce the return of Elevate Festival, the country's largest technology and arts festival hosted in Toronto, Canada from September 20-22, with Tennis Champion and Entrepreneur, Venus Williams, Creator of the Mars House and Founder of the Techism Movement, Krista Kim, Founder and CEO of Waabi, Raquel Urtasun, Astronaut and Elevate Co-Chair, Chris Hadfield, Elevate Co-Founder and CEO, Lisa Zarzeczny, and more to be announced in the lead-up to the event. Elevate has reimagined this year's festival with new highlights, including a multi-night outdoor Block Party, featuring must-see musicians, and a physical Non-Fungible Token (NFT) Art Gallery, showcasing the work of emerging and underrepresented creators. With multiple locations within a small footprint in the heart of downtown Toronto, including Meridian Hall, St. Lawrence Centre, and the Design Exchange (DX), the festival is coming back bigger and better than ever.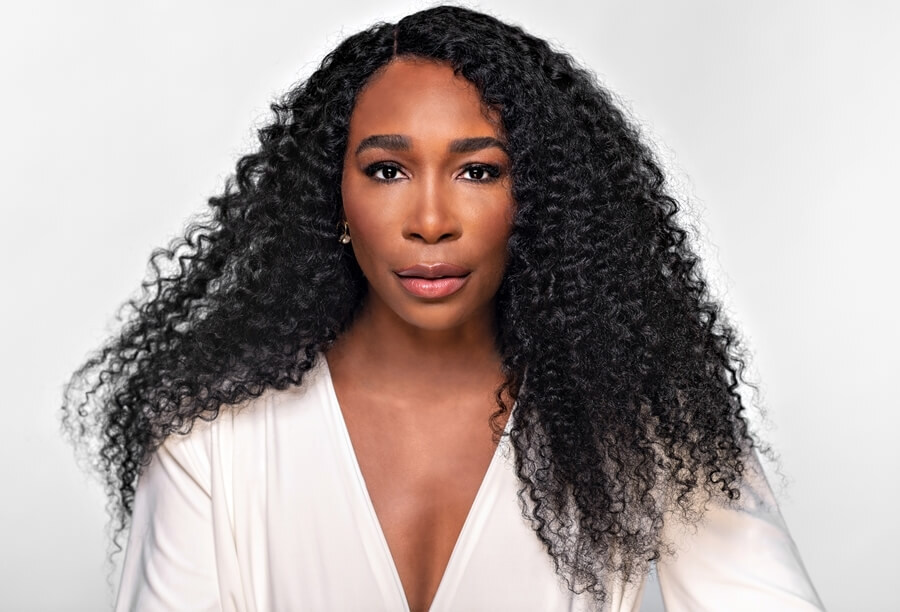 From Main Stage keynotes and panels to masterclasses and fireside chats, the festival will include large-scale, must-attend events alongside intimate networking and learning environments tackling today's most pressing topics, including sustainability, the future of work, the metaverse, artificial intelligence (AI), and everything in between.
Want to receive more Elevate Festival updates, the latest tech trends, exclusive offers, and more right in your inbox? Sign up to become an Elevate Insider today.
"While festivals have been on hold, innovation hasn't stopped," says Lisa Zarzeczny, Co-Founder and CEO of Elevate. "Artists, founders, business leaders, and creatives have continued to disrupt spaces and systems to solve society's greatest challenges. At this year's Elevate Festival, we'll finally honour the progress we've achieved while celebrating where the industry is headed. The city is buzzing, and it's time for the world's most innovative minds to reunite – we are setting the stage to bring them back together at this year's event."
With the long-awaited return of in-person industry events, the Elevate Festival will offer cutting-edge programming, endless networking opportunities, pitch competitions for startups, a tech Open House for job seekers, and a variety of arts and culture experiences.
Elevate Festival's NFT Art Gallery, presented in partnership with Interac Corp., will recognize leading NFT artists and curators through a physical exhibition with over 50+ pieces of NFT art on display at the Design Exchange. The gallery will also showcase the work of creators from Elevate's NFT Residency Program, a cohort-based program developed together with TD Bank Group, that will invest in underrepresented creators through access to mentorship, capital, and community, helping to empower them to step into the fast-paced NFT space. If you're still finding your lay of the land in the world of cryptocurrencies, we've got you covered with this explainer: What's an NFT?
Known to attract top-tier talent, Elevate Festival has previously welcomed speakers including former First Lady and author, Michelle Obama; U.S. Vice President Al Gore; former CEO of Google, Eric Schmidt; Bumble CEO, Whitney Wolfe-Herd, and musical performances by Wyclef Jean, Akon, and more.
"We are proud to be hosting Elevate Festival here in Toronto once again," said Mayor John Tory. "The city has become a hub for Canadian innovation and it's incredible to see how the country's tech community has grown exponentially over the years. Elevate this year will help us highlight this thriving sector and the talent behind it. I look forward to seeing the new ideas, technologies and discussions that will come out of this year's event."
Elevate Festival is proud to be partnered with Canada's leading innovators and brands including TD Bank Group, Interac Corp., City of Toronto, the Province of Ontario, Bank of Montreal, AIR MILES® Reward Program, Dropbox, Symcor, Mastercard Canada, Beanfield, and others. This year's Festival will also see collaboration with Betakit, Corporate Knights, and TechTO as Programming partners across a number of festival stages. Tickets go on sale May 2, and to grow the tech community into one that includes us all, Elevate is offering a Super Early Bird offer for a limited time.
This article was originally published on CNW Newswire. Some parts were edited for clarity.