By: Samantha Mathews (edited by Zeynep Guler Tuck), September 13 2022
---
Samantha Mathews has been described as "a visionary," and someone who has a deep "passion for humanity and making the world a safer place." Her colleague, Rebecca Herr, nominated her as part of the Elevate Great Women series that spotlights great women in tech mentors. Rebecca recounts Samantha's tech journey, which "has led her from the dawn of VR, to the open source of the Metaverse, and now to safety tech and training that's fully accessible and has massive global implications." One of the pieces of advice Samantha has imparted to her colleague is, "Go slow and fix things."
As the CEO & CTO of LOCI, a safety training platform that generates gamified content based on your environment, she believes that technology is a tool that can be used to connect people and improve their lives. "I believe that, instead of deepening our dependence on technology and letting it do the thinking for us, new systems should empower us to be more present, more knowledgeable, and more confident wherever we go," she says on her LinkedIn profile.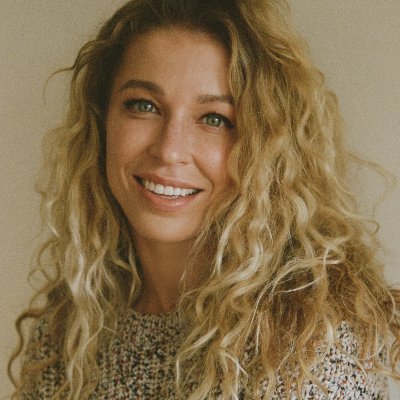 Tell us about why you chose to work in tech & innovation.
I've always been interested in the way things work. I believe you need to understand how things work so you can identify how to make them better. Technology seems like a great tool to facilitate those intentions on a broad scale.
I don't see tech as 1s and 0s and wires and chips. Technology is really just tools. And innovation happens when those tools improve their ability to reach and work for the greatest number of people.
Tools that are innovative have the ability to create change at scale, which is exactly what the world needs right now.
People think innovation is something that is new and cutting edge, rather than something that has created impact for the entire populace, not just a select few. If it doesn't work on my mom's phone, it isn't innovative to me.
Want to receive more Elevate Festival updates, the latest tech trends, exclusive offers, and more right in your inbox? Sign up to become an Elevate Insider today.
What kinds of barriers have you overcome as a woman in tech?
I'd like to reframe the question.
The concept of a barrier doesn't really describe what I've been up against. It's really more like a set of pervasive biases that men AND women perpetuate in the tech industry. These biases lead people to question a woman's legitimacy as an expert and as a leader. No one's stopped me from accomplishing anything, but they've certainly made it a lot harder to feel seen and supported while doing it.
I'd love to say I've found places where I can connect with my peers, but I've found that "women in tech" groups can be just as toxic and exclusionary as the mass culture of misogyny they claim to be against.
My primary strategy has been learning what conditions foster those attitudes and then avoiding them. Gender is dumb.
What advice do you have for other women in tech facing barriers?
For any kind of marginalized identity, the gatekeepers of the status quo are always going to question you and your ideas.
Your best chance at breaking through those biases is to find ways to control the conversation around what matters and what's important as much as possible. Define your environment. Don't let questioning or mistrust derail your focus or undermine your legitimacy.
Remember that every minute you've spent thinking about and building what you're working on are your credentials, not what you look like or where you went to school.
Be mindful of promotion versus prevention orientation. Women entrepreneurs get asked 60% more prevention-oriented questions, focusing on preventing loss. These kinds of questions reveal an unconscious bias that women leaders and entrepreneurs are more likely to fail. Learn what these kinds of interrogations sound like so you can reframe prevention oriented questions into ones that allow you to speak on your strengths, opportunities, accomplishments and goals.
Finally, be mindful of advice that doesn't come in the form of a question. You are the expert in what you want to do, and the people who are truly experts in growth and success will know how to help you surface the knowledge you need from within yourself, not just tell you what to do.
What does your morning routine or self-care ritual look like?
I think it's common for entrepreneurs to feel a type of anxiety that can hit pretty hard in the morning, worrying about loose ends and all the steps still ahead to get where we're going.
I've learned over the last year how important rest is for my mindset, so I focus on the quality of my sleep and sleep routine. I use the morning to assess where I'm at with that, do my gratitude practice, and take my big doggo Huxley out for a walk, getting bright daylight in my eyeballs as soon as possible which is crucial for kickstarting brain function and maintaining my circadian rhythm.
Weightlifting with my best friend and lifting coach, Jay, is a big part of my routine. I love any physical activity that pushes me to my mental and physical limits because it helps me continuously increase my capacity and balance my nervous system, and keeps me strong enough to carry my friends from a burning building if I need to (can you tell I love action movies?).
Is there a woman mentor you'd like to nominate for an upcoming series?
Ambrosia Vertesi is the Chief People Officer at IronClad and the Co-Founder of HR OpenSource, but Ambrosia's career has spanned the VC space as well as the HR space while building elite teams. Her focus has always been in supporting the people that create the tech. I met her as my wrestling coach in high school and she has always been driven, dedicated, and willing to go to bat for people in which she believes. Since we were young, I've watched her forge a path through some of the largest tech companies in North America. She's always been gracious and supportive, sharing insights from her experience managing the hyper growth phase of many startups. Her coaching energy has always infused how she works. Since high school, she's been showing me what it means to build a strong team, focus them on achieving a common goal, and celebrate the wins along the way.
Is there anything else you'd like to add?
Accessibility is so important, especially in building new technologies. In that spirit, giving back is also important. Technology should not, and can not, exist outside of the human community. When the pandemic hit, I made the decision not to furlough my design team, but rather redirect their efforts. A fire safety game became a germ safety game. We offered it for free, backed it in science fact, and made it highly visual and accessible, to be played on any device or browser, without needing an app or download. The great divide for accessibility to the internet or use of devices was growing. In seeing that, I made the decision to tackle a language portal for our game engine, so that we could reach communities that weren't being served, that weren't getting access to the correct or timely information. That experiment led to our COVID-safety game being translated into 20 languages and counting, serving a wide section of the Indigenous population and now in process of [being patented]. The ramifications are huge and so needed in the tech space.
---
Samantha Mathews was nominated by a peer as part of the Elevate Great Women series that recognizes and amplifies the influence of women mentors who have made an impact on their communities.
Want to grow your community of women in tech? Women in tech, women founders & investors, as well as gender-diverse business owners and professionals in tech will enjoy curated experiences at this year's Elevate Festival. With a dedicated, inclusive Women in Tech Lounge, curated programming, exclusive networking opportunities, and meetings with Canada's top investors and funders, don't miss the full Women in Tech Experience at Elevate Festival 2023.
---