By: Glorie Averbach (edited by Zeynep Guler Tuck), May 27 2022
---
Described by one of her mentees as, "A tech entrepreneur in every sense of the word," Glorie Averbach is the Co-Founder, President & Lead Coach of myCEO.ca, Co-Founder, VP of Business Development of myBusinessSkills.com, and a Founding Member of the The Impact Arts Society. Having bought and sold multiple small companies, she is well-versed in the "business of business." As an accomplished business strategist, leader, facilitator, coach, and mentor, Glorie gives back and supports her community in a multitude of ways. She encourages and inspires others to think big-picture and helps them navigate sometimes-difficult career transitions.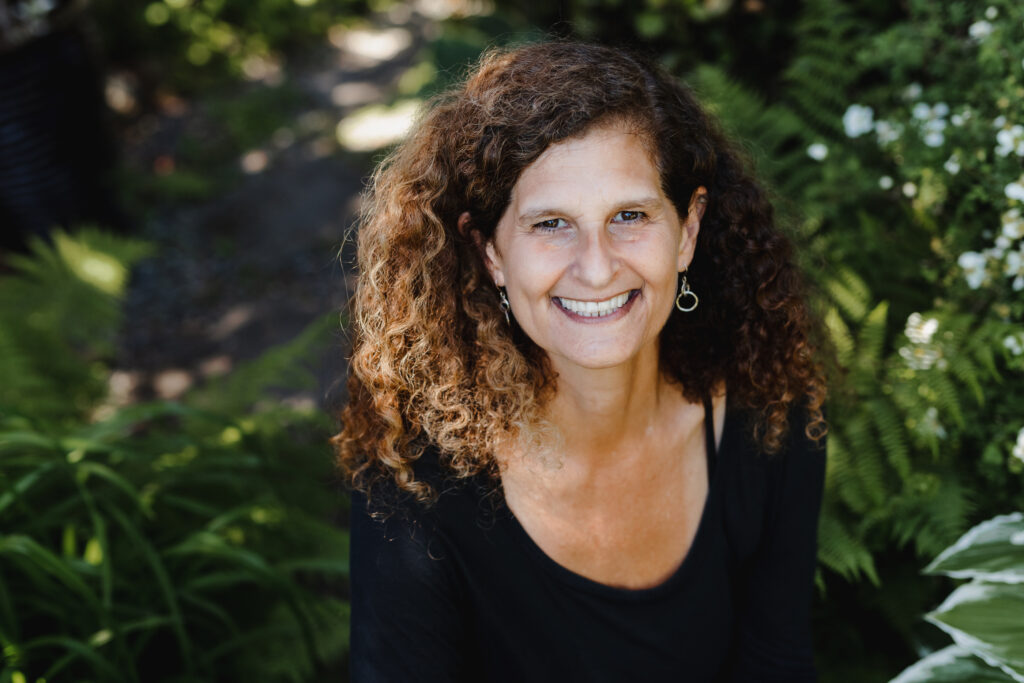 Tell us about why you chose to work in tech & innovation.
To be honest, I kind of fell into it at the beginning of my career and didn't look back. I was supposed to be a lawyer, (was heading to law school) and ended up as a tech entrepreneur. Bigger story there for another time. But it didn't take me long to realize what I'd found in tech and I ran with it for over 20 years, starting and building companies in both the US and Canada.
When I think about it, the attraction is (probably) less about "tech" specifically and more about the innovation piece. I'm an innately curious person, attracted to doing things better or differently, and tech provides those opportunities at every turn. Even with that, catalyzing innovation isn't easy, and I love and live for the challenge. It is the possibilities in life, not the certainties of life, that I find the most interesting.
Want to receive more Elevate Festival updates, the latest tech trends, exclusive offers, and more right in your inbox? Sign up to become an Elevate Insider today.
What kinds of barriers have you overcome as a woman in tech?
My career is in its fourth decade. I've been around for a while. During the earliest days of my career, there simply weren't a lot of other women in tech. We used to joke that the best part of that was no lineup for the bathroom at large industry events. Obviously (and thankfully) that's changed. But the discussion, the focus, and more importantly, the action we now have around barriers and challenges for women in tech (and all sectors, really), didn't exist back then and truthfully, we just accepted the slights and the extra work to prove ourselves as being "part of the system." We had the same challenges; we just didn't know or recognize that there was anything we could do about them. Frankly, a "strong collective voice" didn't exist.
So, I suppose, the barrier we overcame was choosing to stick around anyway and thrive!
Today's world looks much different, and long overdue discussions and changes are happening. Not fast enough for me, though, as I have less career time left and that's frustrating. Having said that, I'm so inspired and buoyed by the current generations coming after me, and for the ones that follow who are saying, "Enough!" I applaud them for their activism and relentless pursuit of equality, dignity, and respect for not only themselves, but our entire gender. They are paving the way in ways my generation did not.
One of the main reasons that I mentor is because of that – to give back to the generations that follow. I can't take the experience or "wisdom" gained with me when I leave this world so I prefer to share it now. My only rule for those I mentor: At some point in time, please pay it forward and mentor someone else.
What advice do you have for other women in tech facing barriers?
The easiest answer is, "Stay the course," because we need more women around the tech table. Period.
We know that existing biases are already a part of our current tech advances and that's a huge problem. Without more women's voices in the development and direction of these technologies, (AI comes to mind), technology will fail to advance society in the meaningful way that we all hope it can.
The next answer to this question is to find a coach, mentor, confidante that will help you with the confidence to develop presence and also help you learn to use your voice. This person can also be a valuable, objective sounding board to help you calibrate and balance as you move through your career.
Next point is to question everything. Everything. Why? Because innovation and change can only occur by being curious and asking "why?"
Last point: Never allow anyone else to determine your value and worth.
This isn't about salary; this is about your personal growth and development and unique abilities. We all bring something "special" to the table but not everyone will recognize what you bring and not everyone will be in your corner – that's the truth about career and life. So, if you can be clear on who you are, be clear on your personal values, know what your strengths are and where your passions lie, then you will hit on your "purpose." Once you're clear about that, nothing and no one can derail you!
Two of my favorite quotes connected to this answer are:
"Your value doesn't decrease based on someone's inability to see your worth."
"The two most important days in your life are the day you were born and the day you find out why." (Mark Twain)
What does your morning routine or self-care ritual look like?
I'm an early riser, "morning person" type who very much enjoys the "quiet" that accompanies the start of a day. I regularly meditate to ensure presence and to quiet my mind for the day ahead. Then I do a bit of yoga or head to the gym or swimming pool for a workout. I'm a big believer in the importance of self-care, no matter what time of day the ritual takes place – just as long as the "ritual" exists. We don't all have to do it in the same way, but we all need to commit to taking time to step back and breathe. It's the best way to be the best you.
Do you have a woman mentor you'd like to nominate for an upcoming series? How has she had an impact on you and your community?
This woman is not a mentor but a colleague for whom I have great admiration and respect. Miah Shull Olmsted is a pioneering tech entrepreneur, artist, changemaker and disruptor who successfully exited her company over a decade ago. Since that time has lived in 54 countries around the world while also raising a large family. She is one of the most intelligent, down-to-earth people that I've ever had the pleasure of knowing and her emotional intelligence is off the charts. Miah has recently launched a new initiative called Impact Arts whose purpose is to "centre people, the planet, and fiscal health by leveraging the power of co-creation." I can't say enough wonderful things about Miah and would love to nominate her.
Is there anything else you'd like to add?
Thank you for the nomination and for the work you're doing to help women rise.
---
Glorie Averbach was nominated by a peer as part of the Elevate Great Women series that recognizes and amplifies the influence of women mentors who have made an impact on their communities.
Want to grow your community of women in tech? Women in tech, women founders & investors, as well as gender-diverse business owners and professionals in tech will enjoy curated experiences at this year's Elevate Festival. With a dedicated, inclusive Women in Tech Lounge, curated programming, exclusive networking opportunities, and meetings with Canada's top investors and funders, don't miss the full Women in Tech Experience at Elevate Festival 2023.
---
Craving more content?