By: Avneet Takhar, June 06 2022
---
In recent years, companies have been accelerating their diversity, equity, and inclusion (DEI) efforts at lightening speed. Diversity, in particular, has been one of those buzzwords that has been thrown around quite a bit with no real intent behind it when used in the workplace; and there is still a lot of work to be done. Especially in the tech and innovation space.
Studies show that the tech industry suffers most from this lack of diversity. According to one study, men are 4 times more likely than women to get jobs in this sector and tend to make $7,300 more. The C-suite is an even tougher nut to crack. Less than 7% of women of colour sit on boards and only a little over 7 per cent of executive roles go to women; with even fewer positions being held by those with disabilities.
Racialized populations will represent a third of the population by 2031 in Canada alone, according to Statistics Canada. The rapid change in demographic trends has a direct impact on the consumer segments that companies will serve, as well as the diverse talent pools they will want to attract. However, companies reconciling their lack of diversity need to act fast or get left behind. Organizations will need to ensure their products and services are aligned with this particular segment.
Integral not only to progress, but also revenue growth and sustainability, here are 11 reasons why diversity in tech is good for business.
Diversity in hiring
The importance of choosing from a diverse pool of talent ranging in different ethnicities, abilities, gender identities, ages, and skill sets for roles is vital for innovation. According to Hervolution, studies have shown that including different perspectives and the voices of minority groups in STEM fields leads to new inventions and enhances progress.
Want to receive more Elevate Festival updates, the latest tech trends, exclusive offers, and more right in your inbox? Sign up to become an Elevate Insider today.
Profitability
It's no myth that financial prosperity lies within the powers of non-homogenous mindsets! Companies that favour and implement racial diversity measures are 35% more likely to have higher ROI than their competitors, as reported by McKinsey. Inclusive leaders know that gender equity can be profitable when supported by action.
Capturing new and existing markets
If a person selling the product shares similarities with their customer base, this can create a strong connection. Users want to see themselves reflected in a company's values, which urges them to purchase. It's been proven that diverse organizations are 70% more likely to capture new markets.
"If you don't look like your customers, how can you possibly understand their struggle. It's good for business when you have more diversity," said the former CFO of Square, Sarah Friar at Elevate Festival in 2018.
Competitive advantage
Scalability on a global level tends to be the end goal for many tech founders. To create a road map for this, and to establish it effectively, hiring professionals from different backgrounds and particularly those with multilingual abilities, helps open doors to foreign markets.
Janet Bannister, a mentor of Elevate's eCommerce North program and Managing Partner at Real Ventures, makes the case for the competitive advantage backing women-led startups and companies can lead to in tech: "The numbers make it clear that backing women-led startups is a smart bet. Private tech companies led by women have proven to be more capital-efficient, achieving 35% higher ROI… It's not enough to say that gender equity is essential to your organization. You have to live it."
Work culture
When organizations bring together employees from various backgrounds, there's greater collaboration and productivity between peers. New learnings, ideas and transparent communication is inspired by divergent minds. As the company transforms into an equality-driven hub, diversity of experiences and perspectives can result in more sound decision-making, suggests Great Place To Work.
Another substantial resource that is often overlooked but crucial, especially in today's climate, are editorial guidelines that define the use of inclusive language that can help shape internal and customer-facing interactions. Not only does this create a strong connection with the customer and a "safe space" – both psychologically and emotionally – but it also results in higher productivity as staff feel respected and encouraged, says Forbes.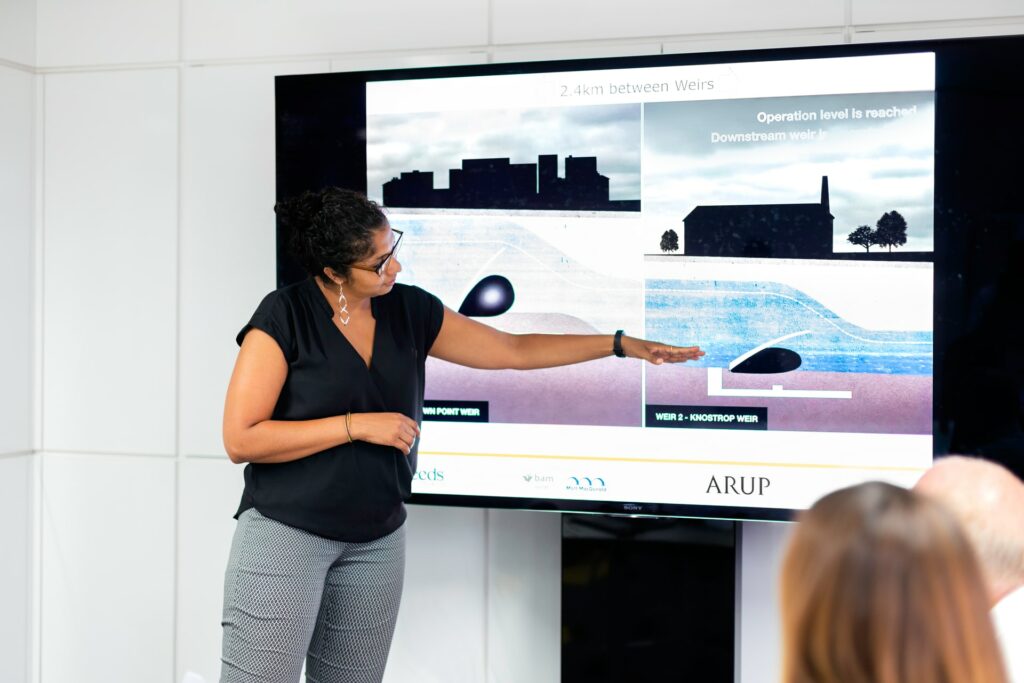 Leadership pipeline
Working with C-suite leaders representing a range of ethnicities, genders or abilities not only encourages the advancement of the diverse leadership pipeline, but an analysis report by McKinsey proves that companies with diverse executive teams outperform their competitors by 30-36%.
Acquisition and retention of top talent
DEI has become one of the key elements that top talent look for when applying for jobs. A survey by Glassdoor found that 76% of participants value a diverse workforce and with 50% of women leaving tech mid-career as reported by tech giant Dreamhost, there's a clear indication that equality structures need to be implemented to both retain and attract highly-skilled employees.
Empowering employees
Human resources departments and leadership teams aren't the only ones who can dictate DEI practices and processes. Building consensus from underrepresented teammates is essential for the longevity of DEI initiatives. A great example is Employee Resource Groups (ERGs). It gives those with shared identities a sense of belonging and also serves to provide strategic guidance to companies on equitable practices, according to HBR. Look at the industry trends, question them and gain greater awareness by reading credible DEI news and resources. Track and manage diversity to see, in real-time, where and when there are fluctuations and then work on what can be improved.
Breaking biases
Having diverse employees exposes teams to many cultures and walks of life. This can break biases and stereotypes taught by the media and mainstream culture. By simply working alongside each other, building rapport, and learning about what makes each of us unique, teams can learn from each other and broaden their perspective on the world. When it comes to breaking biases within systems, companies can actively embed processes and policies to combat deeply rooted biases. For example, AI can contribute to more equitable hiring by sourcing more diverse talent and improving on existing systems.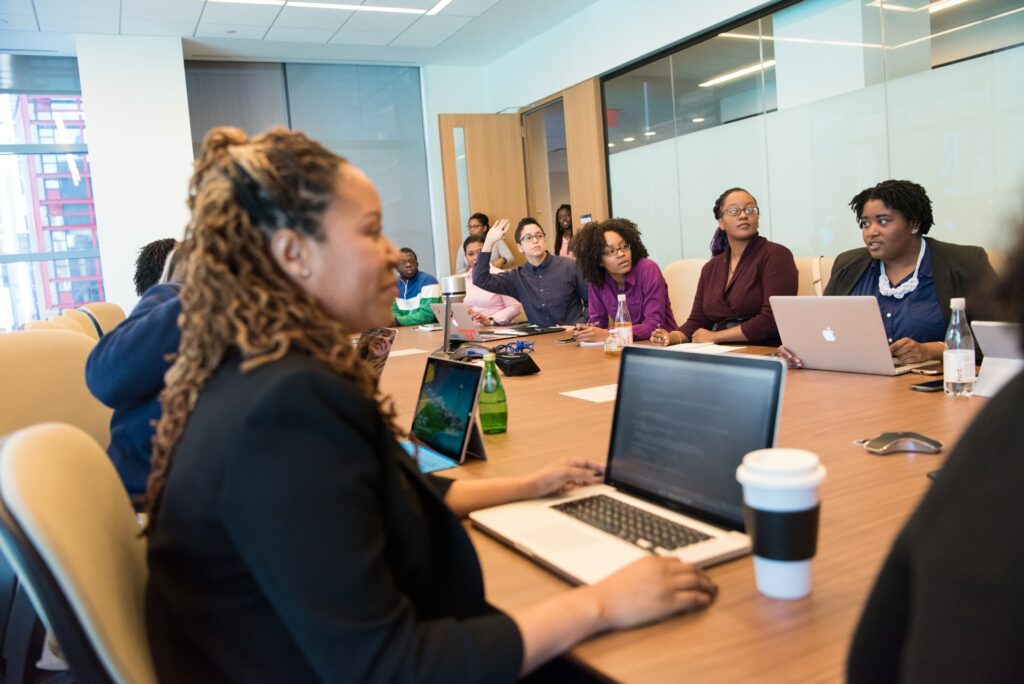 Workforce capacity
A number of factors contributed to changes in the size of the tech and innovation workforce as a result of the pandemic. Rapid digital transformation, the increase of automation processes, and office closures have resulted in layoffs and furloughs. Facilities coordinators or maintenance workers were no longer deemed essential and this took a toll on employees with regards to mental health and career direction, requiring many to pivot or leave the industry all together. Reimagining how to keep employees connected, included, and engaged is a must for organizational resilience following a crisis, states McKinsey.
Impact on society
Less than 8% of visible minorities work in the Canadian tech sector and earn $3,100 less than their non-visible minority counterparts, according to Centre for International Governance Innovation (CIGI). For those wanting to break into the industry, representation matters. As much as systemic barriers including the wage gap and discrimination come into play, a lack of mentors and role models are also part of the issue.
Amplifying the work and voices of role models from underreprepresented communities can lead to an industry that fosters acceptance over exclusion; one that celebrates all types of people in the workforce. This bridges the digital divide and encourages younger generations to feel like they belong in the tech space.
Diversity falls flat without inclusion. A few "token" people in the organization doesn't equate to a tapestry that champions DEI. For tech companies and startups to succeed and grow, not only do they need to invest in equal opportunities, they need to embed DEI into the fabric of their organizations. The benefits for revenue and innovation are infinite when a tech business doubles down on embedding diversity, equity and inclusion (DEI) into its core values and policies. By doing so, it can get ahead of the curve and will be better positioned to innovate at a quicker, more agile pace.
By infusing each department with processes, frameworks, and business models to keep up with the changes they are seeing in the world, tech companies can take steps to becoming inclusive leaders of the future.
Craving more content?