How friendly competition with her boss made this avid runner fall in love with walking.
Lisa Zarzeczny is a woman on a mission. Since June 1st, 2020, she wakes each morning with a singular purpose (in addition to running an innovative organization and its team). A sole objective that stokes a fire in her soul, driving her to plant one foot in front of the other, repeatedly, 30,000 times a day.
"I just want to beat my boss," says Lisa over the phone, audibly short of breath as she power walks toward her daily 30,000 step mark.
It's hard to fathom that when the Elevate team first embarked on their month-long step challenge, Lisa was having trouble jumping on the bandwagon. The competition, which incentivizes employees to get a minimum of 10,000 steps on at least 25 out of 30 days in June, held little appeal for a highly competitive habitual runner.
"I definitely wasn't this motivated starting out," she shared. "I figured, okay, I'll just get a bit above ten thousand."
Lisa was confident that the level of activity wasn't enough to get her truly fired up, but she didn't anticipate how much trailing behind her boss and CoFounder, Razor Suleman, would motivate her.
"Last night I was running figure eights around the house to make sure I beat him."
This fanatical fervor is right at home on the Elevate team. Still, even with a staff of highly competitive employees, Razor's regular posts of 30,000 to 40,000 steps seemed to secure him a seat in the winner's circle from the outset.
But that position doesn't look nearly as secure now that Lisa's stepped up her game. Lisa and Razor remain brutally close to one another's total step counts, with Lisa maintaining a narrow lead of only 6,000 steps.
While her motivation to beat her boss may be singular, the auxilliary benefits are plentiful.
Here are a just a few of the surprise perks that she discovered since stepping up her walk time.
Fringe Benefits
Walking Arm in Arm
Like all busy and driven professional couples, Lisa and her partner have limited time together. To reach her daily benchmark, she can't afford to limit her steps to the workday.
Rather than allowing walking time to come between them, the duo has teamed up and used their strolls to supplement date nights; a particularly handy trick given the social distancing measures imposed during COVID.
"To be hitting the 20 to 30 thousand step mark, you need to break it up into multiple walks," she explains. "I try to get out for at least two walks during the workday, and then we'll go for a walk or two together in the evening.
"It's come at a challenging time, though," Lisa laughs, "because this step challenge started just as Christopher was getting into cycling. I guess he will just have to find a way to do both."
Christopher can only hope there's a spinning challenge on the horizon.
Exploring Every Avenue
Like many people living in the city during COVID, Lisa has been feeling the impact of existing in containment, and these long walks have been a welcome respite from looking at those same four walls.
"We're living in a condo in the middle of downtown Toronto, in the middle of a pandemic, and in isolation," she says. "This challenge has been the only way to feel like we're traveling within a city."
Since starting her walks, Lisa has explored countless neighbourhoods. She has become enamoured with wandering, aimlessly, and seeing what she finds. Not only is she discovering new scenery, but she's even taken it upon herself to bring some of her learnings about her community back to the team.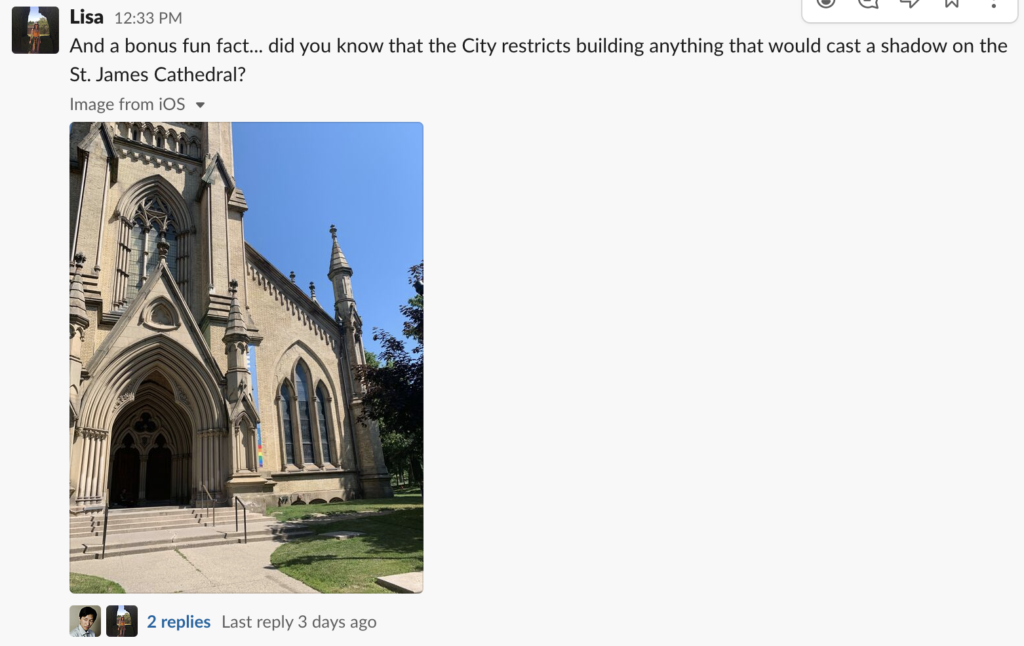 "I was so bad for staying in my neighbourhood before – I never left my bubble. I always went to the same restaurants and areas. Now, I've fallen in love with the Danforth; the Beaches; Kensington market. I have rediscovered the city."
From Wander to Wonder
Lisa self-identifies as someone obsessed with efficiency. As such, she never really understood the point of walking when you could cover so much more ground and get a great workout from a shorter, more intense burst of exercise.
"When I started the process, hated going for long walks. I thought it was the stupidest thing you could do, and I didn't understand the purpose of them. I would much rather do a 45-minute High-Intensity Interval Training (HIIT) workout than a walk."
But since starting this challenge, her appreciation for taking slower strides has evolved. While she used to love running for its feeling of accomplishment and the 'runner's high', Lisa has discovered that walking offers something running doesn't: space for meditative thought.
Creators throughout history have used walking or other activities that allow the mind to function in a passive state as a means of demolishing writer's block or inspiring a sudden insight. Authors like Toronto's Margaret Atwood (who, ironically, Lisa bumped into on a stroll), Ernest Hemingway, and Søren Kierkegaard famously recommend walking as the sister to innovation.
Walking is so well regarded fort spurring creative thought there is a Latin phrase for it:
Solvitur Ambulando, which means, 'it is solved by walking'.
What Worked
It isn't easy to create that kind of change in perspective. So how did this challenge do it? And, more importantly, how can that effect be replicated for future team building efforts?
Lisa has some thoughts on exactly why it worked so well.
Capture a Common Purpose
Lisa is confident that the only thing to capture her attention was the friendly competition between staff members; not just with her CEO, but the whole team, and with herself.
"I like challenging myself. Everyone lost that a little bit in the middle of COVID. Everyone felt a bit directionless. This challenge has brought back the team."
Lisa feels that since this competition started, it's simulated a sense of unity that was lacking in the new remote work setup.
"Without the festival, we're not working towards one big thing together. And while not nearly the same in a professional capacity, this challenge has modelled that we're all working towards one goal."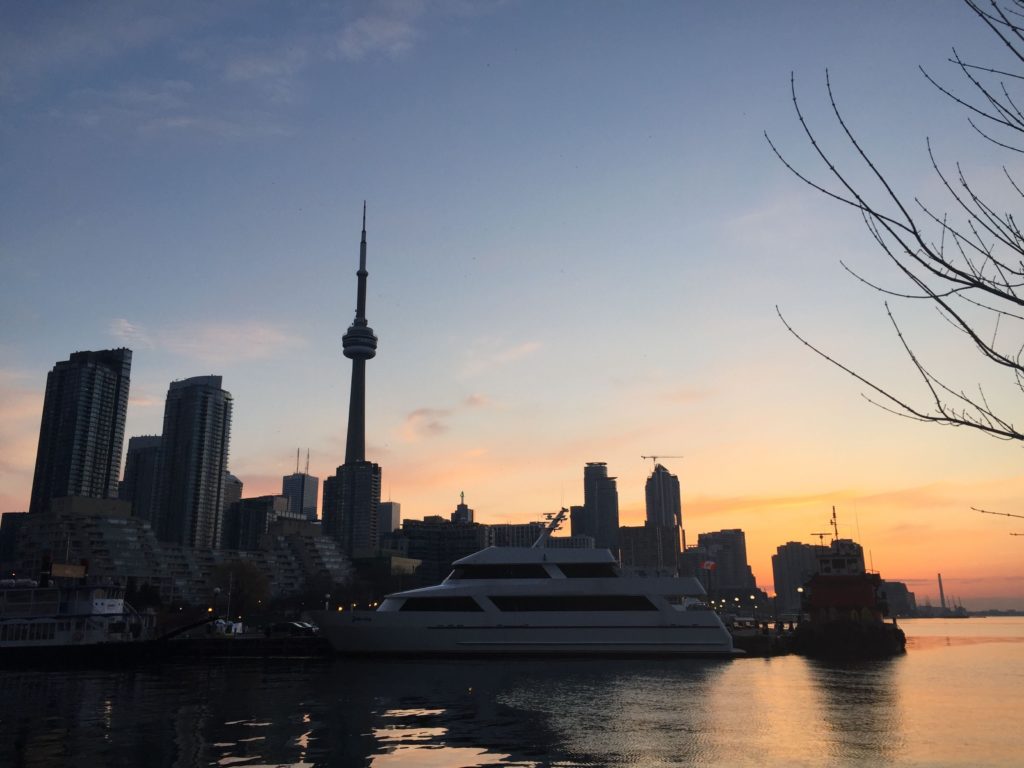 Made to Measure
Lisa a believes another key to success for this program has been its gamification. "I have to say, I actually think they structured it really well in measuring a few different goals."
The structure of this challenge has two success metrics:
Did participants reach 10,000 steps on 20 out of 30 days?
Did participants reach at least 200,000 steps in total?
By offering both achievements as a means of getting into the 'Winners Circle', participants don't get discouraged if they miss a few extra days here and there — they can simply make up for it elsewhere. On the other hand, for those who are unable to exceed an average of 10k, they're rewarded for consistency rather than volume.
Notice and Acknowledge
"The other big piece to me is the recognition," says Lisa. "You're not just posting updates and they lie flat. I find they all get feedback."
The key to this is has been Elevate's Wellbeings consultant, Dan, who Lisa celebrates as one of the key reasons this challenge has taken off so well.
"He goes into each post and, if he notices improvement, he'll call you out and congratulate you!" she says. "The engagement he's driving has, at least for me, been huge. We're all craving that recognition and feedback. If that's not happening, if there's no reaction, you're less likely to engage. That's a really important piece."
Keep it Personal
Above all, Lisa says, this challenge has been a welcome way to reconnect with the team and get a window into what their lives look like. The key to this component is encouraging team members not just to post their step totals, but photos of their walks, who they're with, and what they're seeing.
"It's been a lovely way to reconnect with team members again. I like the addition of sharing photos, I mean I saw a photo of Andrew helping his mom with her volunteering. I didn't even recognize him! It's just really nice."
It's clear that Lisa's biggest motivator for this challenge is, undoubtedly, beating her boss, CEO and CoFounder in this competition. But along the way, she's managed to discover a range of benefits she never expected to stumble upon.
From quality time with her partner, to accessing a contemplative state that running just doesn't offer, Lisa's already a winner as she gets ready to exit this challenge.
Perhaps most importantly, this friendly competition has remedied much more than inactivity. It's addressed a problem so many of us face in the wake of COVID: a missing desire for purpose, direction and connection.
As with so many things:
Solvitur Ambulando. It is solved by walking.
Want to start walking on your own? Check out these 14 self-guided walking tours!
Looking for more like this? Check out Josh's story!